Producer Effie Brown Breaks Down How Shame and Money Lead to More Diversity
"Our weapon is our voice and our bullets are our dollars."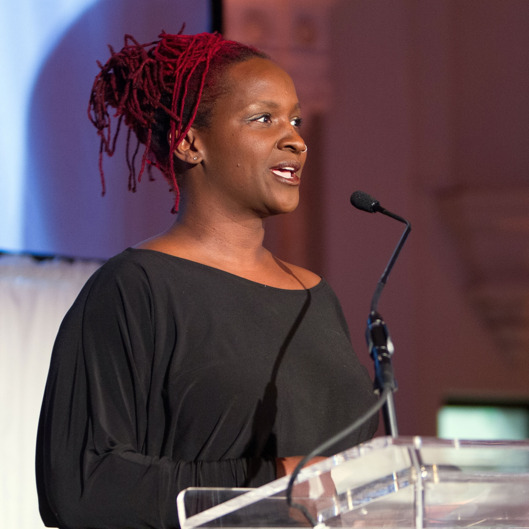 At the 12th annual Film Independent Forum, Dear White People and The Leisure Class producer Effie Brown addressed what it would take to bring about more diversity in the entertainment industry. According to The Hollywood Reporter, Brown said, "There are only two ways we have made change in systemic oppression: shame and money. Our weapon is our voice, and our bullets are our dollars. We cannot support financially the people and places and things that are not inclusive, that participate in oppression." Speaking to the Directors Guild of America, she said, "The next time there is a movie where there is a whitewashed Asian character, you don't go see it and you tell other people not to see it. When there is another white savior movie that is out there, you do the same — you don't see it and you tell other people not to see it." Brown believes this mentality should extend to television as well. She added, "If we want to support inclusivity, stop watching the shows that don't hire women and people of color in the writers' rooms and behind the scenes."
Brown has been vocal about the need for diversity before. In 2015, for Project Greenlight's premiere episode, Brown spoke about the importance of diversity behind the camera, when executive producer Matt Damon appeared to interrupt her, saying, "When we're talking about diversity, you do it in the casting of the film, not in the casting of the show." There was a lot of internet backlash against Damon, and Brown used this as an example to demonstrate that collective outcry can lead to real change: "We do a great job of taking to Twitter and putting situations and content on blast when we know shit ain't right."