Robin Wright and Reese Witherspoon Are Developing a TV Series About Every First Lady, From Jackie O. to Michelle Obama
The FLOTUS series we need.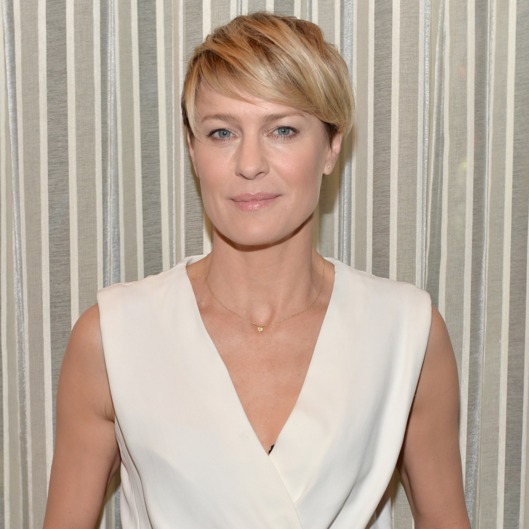 If you're dreading the day when House of Cards ends and you have to disassociate Robin Wright with FLOTUS-hood — rejoice! Deadline has announced a project that keeps her tied to the concept for at least a little longer. Apparently, a deal has been struck between Reese Witherspoon's Pacific Standard, Anonymous Content (the team behind Spotlight), and Wright to produce a television series based on this year's nonfiction bestseller First Women: The Grace and Power of America's First Ladies, by former White House reporter Kate Andersen Brower. As Deadline notes, the deal is particularly "timely" given the imminent departure of the book's final beloved subject, Michelle Obama, and the fact that a certain former FLOTUS is looking to replace that "FL" with a "P" in the weeks ahead.