Here's a First Look at the Emoji Movie, Which Is Called EmojiMovie: Express Yourself [Gasp Emoji]
Starring T.J. Miller, Ilana Glazer, and James Corden.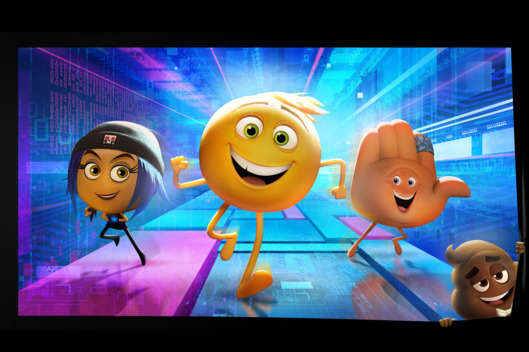 We are far from the land of first looks that tell us nothing, because this first look from the emoji movie, which is called EmojiMovie: Express Yourself, tells us everything we need to know [shocked emoji]. The film stars T.J. Miller as an emoji named Gene, "who has a wide range of facial expressions, unlike other emojis living in the messaging app Textopolis" [just what kind of horrible dystopia is Textopolis? thoughtful emoji]. Then, Gene goes on an "app-venture" across the phone to try to find the code to fix himself [brave emoji]. During that quest, Gene gets help from best friend Hi-5 (voiced by James Corden), a literal high-five, and "the code breaker Jailbreak" (Ilana Glazer) [that emoji where you can't tell if it's a grin or a grimace]. EmojiMovie: Express Yourself will hit theaters on August 11, 2017 [whale emoji, just because]. In the bottom right corner of the first look, you can see a poop emoji coming to wreak havoc on us all [poop emoji].