Guy Ritchie Is in Talks to Direct a Live-Action Aladdin, So Get Ready for One Tattered Magic Carpet
It's being described as a "nontraditional take."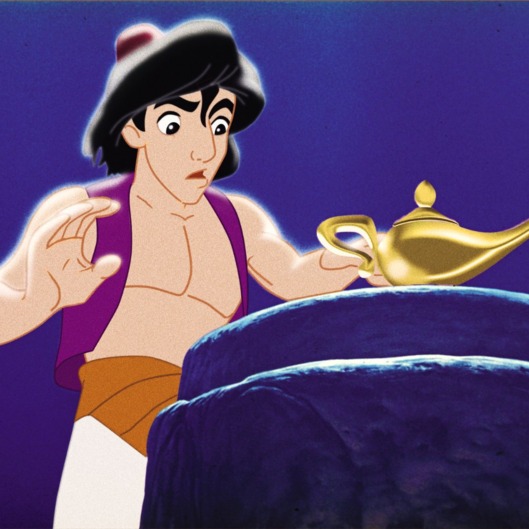 Guy Ritchie just can't resist a good rascal. The director is in talks to direct a live-action adaptation of Aladdin, according to The Hollywood Reporter. While retaining many of the animated film's musical beats, Ritchie's Aladdin is said to be a "nontraditional take," one angle of which is that it'll be "nonlinear," because heaven forbid a movie about a pauper turned into a prince with three magical wishes given to him by a genie in a bottle be too straightforward. The Hollywood Reporter adds that Disney hasn't yet figured out how exactly the Genie will figure into the movie, possibly because what even is a live-action genie, and possibly because of reasons to do with the late Robin Williams, who voiced the animated Genie in the original film. Last year, Disney was at work on a different live-action Aladdin movie, a prequel called Genies, but the studio reportedly shelved the project because it would have used recorded outtakes of Williams and, as it turns out, his will restricts the use of his likeness or voice for 25 years. Even without that project's legal problems, the new Aladdin will still face the difficulty of dealing with Williams's definitive performance. Aladdin is the latest in a long line of Disney classics to have a live-action redo in development, following a wave that includes Beauty and the Beast, Dumbo, Peter Pan, The Little Mermaid, Mulan, and inevitably a whole bunch that we forget, because, seriously, at this point, what's left — The Great Mouse Detective?