And You May Find Yourself Listening to Bill Hader and Fred Armisen's New Talking Heads Parody Album
Including the timeless jams "This Is My Street" and "Art + Student = Poor."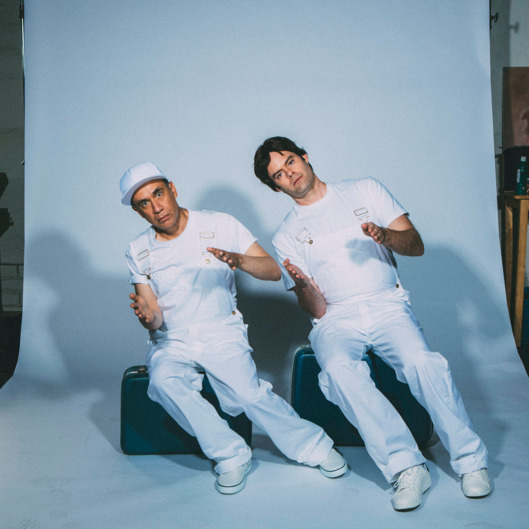 For season two of IFC's Documentary Now! Bill Hader and Fred Armisen have crafted a delightfully silly (and surprisingly complex) mélange of documentaries to parody, but none more enticing to rock enthusiasts than their unique riff on the Talking Heads and Stop Making Sense. Aired last night and titled "Final Transmission," the duo — with help from Maya Rudolph — parodied the seminal art-rockers by staging a final concert for an eerily similar band called Test Pattern, who wear drab outfits, dance eccentrically, and sing nonsensical lyrics with great aplomb. (We already got a brief taste of their stage presence last month on Late Night.) Because one episode just isn't enough to tell the whole story, Test Pattern went ahead and released an 8-track album today, also called Final Transmission, to live on for eternity. What a wild, wild life they had.