John Legend Wants You to Love Him — Especially His New Song — Right Now, So Listen to the Man
It's the first single from his follow-up to 2013's <em>Love in the Future</em>.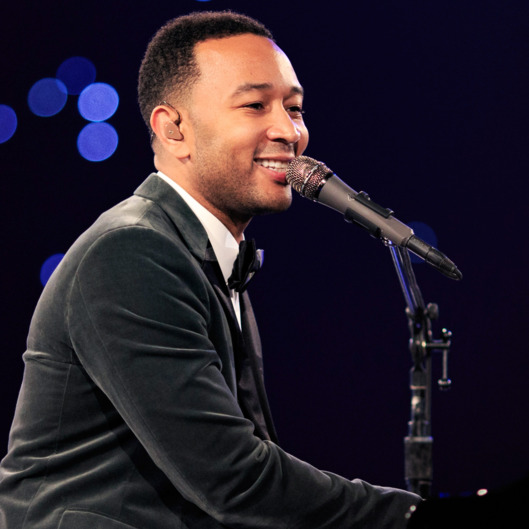 For as ubiquitous as John Legend's been these last couple of years — Instagram husband duties and all —   he hasn't actually put out that much new music. Okay, sure, there was that one time he won an Oscar for "Glory," but it's technically been three years since he last ripped your heart apart with a song all his own. Well, alert your nearest cardiologist because the man, the myth, the Legend is back with "Love Me Now," the first single from his next album, Darkness & Light. It's no soaring ballad like "All of Me," because that would just be too cruel, so at least now you can dance a bit while you ugly-cry. But, really, is his heart not already filled with Chrissy Teigen's love? How dare he demand more! Alright, fine, we'll give it to you. Just for now. And maybe also until it kills us. Legend says he's dropping his new album before the year's end, and it'll apparently feature Chance the Rapper, Miguel, and Brittany Howard of Alabama Shakes. We love it already, John, you don't have to ask.