Macklemore and Ryan Lewis Go After Big Pharma in Their New Song 'Drug Dealer'
"That's Prince, Michael, and Whitney. That's Amy, Ledger, and Pimp C."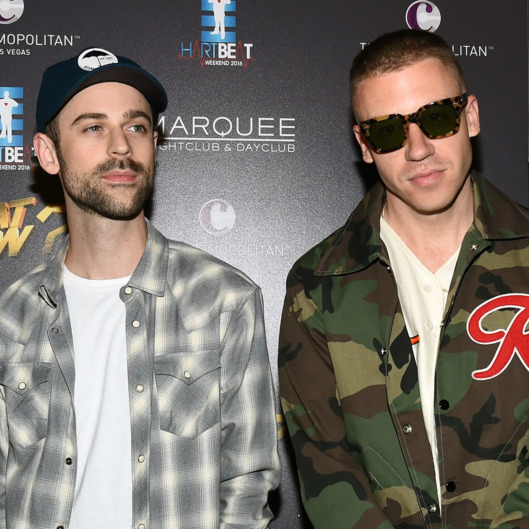 A spiritual sequel to "Kevin," Macklemore and Ryan Lewis dropped their new song "Drug Dealer" earlier today. Their latest critique of the nation's addiction epidemic is an angry lament that rails against pharmaceutical companies ("The whole while, these billionaires stay caked up/paying off Congress so we'll take their drugs"), hopelessness, and the Weekend's smash hit "Can't Feel My Face" ("Murderers, who will never face the judge/And we're dancing to a song about a face gone numb"). The song was released ahead of Macklemore's documentary on opioid addiction, Prescription for Change: Ending America's Opioid Crisis, which airs tonight at 9 p.m. on MTV.