Jay Z Will Perform in Ohio to Get Black People to Vote for Hillary Clinton
It'll go down November 4 and it's free!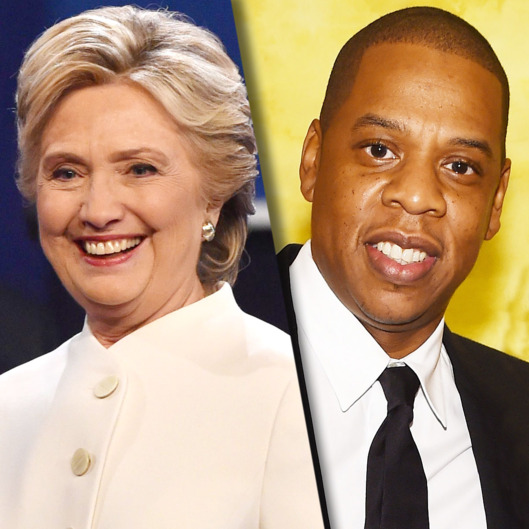 While Hillary Clinton has put Katy Perry and Miley Cyrus to work banging down the doors of America's dorm rooms, she has something even bigger up her sleeve. The Clinton campaign has announced that Jay Z will officially stand #withher in Ohio, holding a free concert on November 4 in the crucial swing state for the specific purpose of influencing young black people there to vote for Clinton. Previously, Beyoncé was seen attending a fundraiser for Clinton, but the couple's support has mostly been behind closed doors (and with their wallets). However, over the summer, both Beyoncé and Jay Z had quite the time with Bill Clinton at Hov's Made in America Festival, so it seems whatever Bill said to Bey (we like to think the word "slay" was used) got the pair in formation. (Beyoncé also recently urged people to vote at Tidal's benefit concert, though she didn't specifically say for whom.) The concert will reportedly take place in Cleveland, with Mayor LeBron James (who has already endorsed Clinton) expected to make an appearance.