Johnny Marr: A Smiths Reunion 'Was a Very Real Prospect' a Few Years Ago
But then Moz ghosted on him.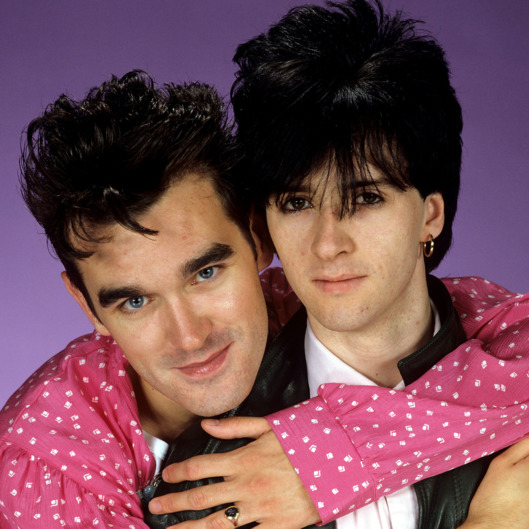 Ever since the Smiths split up in 1987, fans of the seminal English rockers have hoped for any kind of setting that would reunite the quartet for a performance or two. The band's front man, Morrissey, and guitarist, Johnny Marr, have never given any indication such a thing would occur — no half-a-billion-dollar temptations here — but for the first time, we have confirmation that talks about a reunion have actually occurred. In an excerpt from Marr's new memoir, Set the Boy Free, published today in The Guardian, Marr described a 2008 meeting with Moz in Manchester, their first in about a decade. "We chatted, as we always did, about the records we loved, and eventually we moved on to 'that subject.' There had been rumors for years that the Smiths were about to re-form, and they were always untrue. I had never pursued any offer," he wrote. "Suddenly we were talking about the possibility of the band re-forming, and in that moment it seemed that with the right intention it could actually be done and might even be great."
Marr says the talks were indeed serious, so much so that they planned to meet up again soon to flesh out the specific logistics. "I was genuinely pleased to be back in touch with Morrissey ... for four days it was a very real prospect," he continued. "We would have to get someone new on drums, but if the Smiths wanted to re-form it would make a hell of a lot of people very happy, and with all our experience we might even be better than before." (The Smiths' original drummer, Mike Joyce, sued Marr and Morrissey for unpaid royalties in 1996.) However, when he tried to get in contact with Moz again shortly after their meeting, he never received any response. "I went to Mexico with the Cribs [an indie-rock band he was working with], and then suddenly there was radio silence," Marr wrote. "Our communication ended, and things went back to how they were and how I expect they always will be."
At this point in his life, Marr doesn't believe a Smiths reunion will ever happen. "I think it's run its course," he told The Guardian in an interview that coincided with the book excerpt. "I don't feel unfriendly in any way towards Morrissey — there's just no need for it. One of the things we had in common was that we lived for work, and we're too busy doing what we're doing now." He would know, he knows so much about these things.