Jon Hamm and John Slattery Are the Fictional Understudies for Broadway's Oh, Hello
Your bizarro world St. Geegland and Faizon.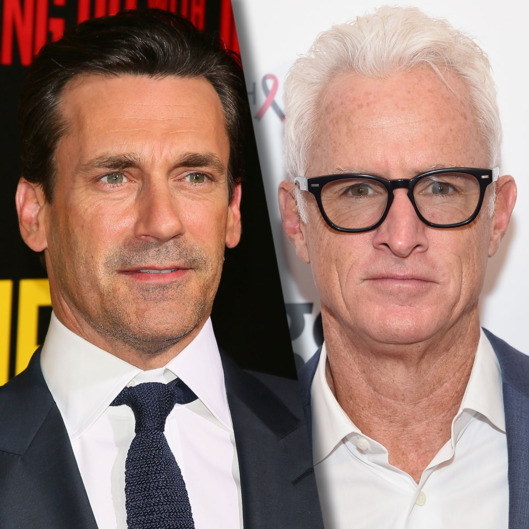 If you've finally made it through the mile of tuna on your gigantic sandwich, you might have been able to get out of the house and see the Broadway premiere of Nick Kroll and John Mulaney's Oh, Hello. If so, you undoubtedly noticed the two phenomenal, extremely fictional understudies listed in the playbill: Jon Hamm and John Slattery, who will never actually understudy for those two jokers in their life. According to The Hollywood Reporter, Hamm and Slattery wrote their own bios, which might explain why Hamm's credits stop abruptly after college. "You need a less talented version of yourself up there," Mulaney said of their faux fill-ins. "It's not a knock on them, it's just that they're TV guys and we're serious theater actors," Kroll elaborated. So again, even if Nick Kroll and John Mulaney met some kind of gruesome simultaneous demise an hour before the curtain rises, you would still not get to see Jon Hamm and John Slattery as George St. Geegland and Gil Faizon, so don't do anything stupid you might regret later.
Jon Hamm & John Slattery are @NickKroll @Mulaney #OhHelloBroadway understudies but Hamm's career is thin?! https://t.co/GeGJlyPQRH #2much2na pic.twitter.com/H4SVK2lRtV

— Ashley Lee (@cashleelee) October 11, 2016