Kevin Gates Sentenced to 6 Months in Jail for Kicking Woman at Concert
For a 2015 incident with a female fan.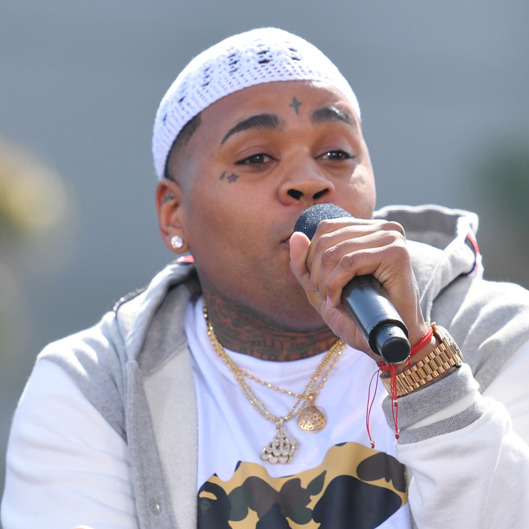 Kevin Gates has been found guilty of battery for a 2015 incident wherein he kicked a female fan at a concert, WFLA reports. The battery occurred at a show in Lakeland, Florida, last September when 18-year-old Miranda Dixon tugged on Gates to get his attention and Gates forcefully kicked her in response. The Louisiana-based rapper previously admitted to kicking a fan, arguing during an unsuccessful hearing that the charges should be dropped as per Florida's controversial "Stand Your Ground" law. With video of the encounter surfacing in the wake of the attack, Gates had a one-day trial and was convicted of battery on Wednesday. A judge has sentenced him to 180 days in jail, with credit for any time served, as well as fines and court costs.