Leonardo DiCaprio Comes Out Hot Against Climate-Change Deniers: 'You Should Not Be Able to Hold Public Office'
The actor moderated a panel at the White House's South by South Lawn festival.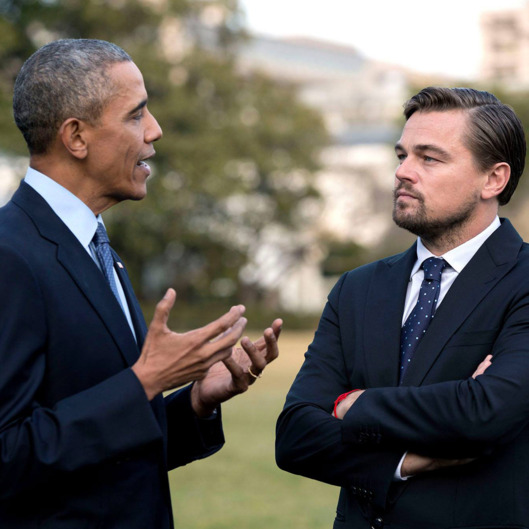 While at the White House's South by South Lawn event yesterday for a screening of his upcoming National Geographic documentary, Before the Flood, Leonardo DiCaprio spoke out against elected officials who continue to deny climate change. "If you do not believe in climate change, you do not believe in facts or science or empirical truths, and in my opinion you should not be allowed to hold public office," The Revenant actor said while moderating a panel that featured President Obama and Texas Tech University environmental scientist Katharine Hayhoe. Many took the comment as a response to Republican presidential nominee Donald Trump's claim that climate change is a hoax perpetrated by "the Chinese," a belief which he denied at last week's debate. Either way, sick burn, DiCaprio. A burn so intense, it will melt the polar ice caps, eventually raising the ocean levels 2.5 to 6.8 feet by 2100, unless something is done to stop it.