Margot Robbie Eyes Peter Rabbit As Her Zillionth Upcoming Project
She'd voice a bunny alongside James Corden and Rose Byrne.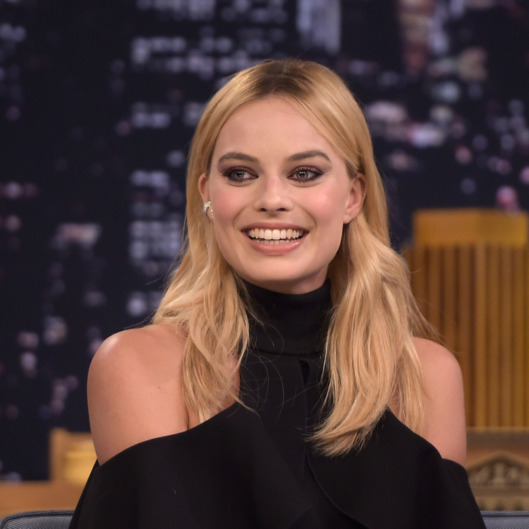 It seems that Hollywood's new it-girl has spoken, and turn-of-the-20th-century British children's picture books are hot right now. Back in June, it was announced that Margot Robbie would be joining Domhnall Gleeson in a biopic about Winnie-the-Pooh author A. A. Milne, Goodbye Christopher Robin. Now, according to The Hollywood Reporter, Robbie is in talks to voice an unspecified bunny in the CG-live-action-hybrid adaptation of Beatrix Potter's Peter Rabbit. Those familiar with The Tale of Peter Rabbit will remember that the plot basically only involves a rabbit (Peter) trying to steal some vegetables from an understandably cranky Mr. McGregor who's just trying to make a living, dammit. The only other bunnies in the story are Peter's mom and sisters, so presumably she'll play one of those, unless this adaptation adds a more heistlike element and Robbie's character drives the getaway wagon or something sexy like that. Robbie will be joining the cast, which includes James Corden (Peter), Domhnall Gleeson (Mr. McGregor), and Rose Byrne (Bea).