Nancy O'Dell Will Reportedly Host Monday's Entertainment Tonight in Trump Tape's Wake
It's unknown if she'll address the tape.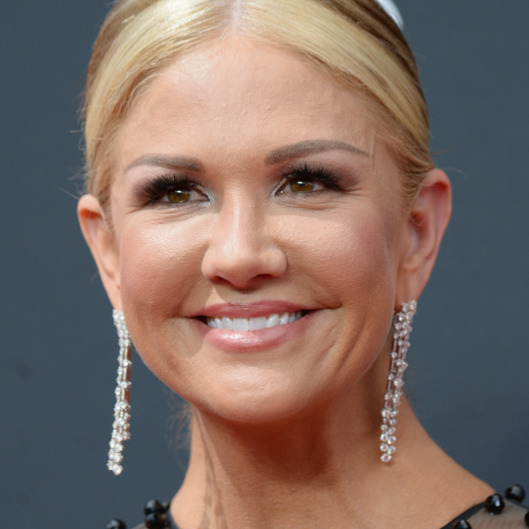 Nancy O'Dell can reportedly be expected at work as usual on Monday, hosting Entertainment Tonight in the wake of last week's release of a 2005 conversation wherein Donald Trump and Billy Bush disturbingly discuss Trump's failed attempts to have sex with O'Dell. In video of the conversation, Trump talks of wanting to have sex with O'Dell, seemingly dissuaded only by her being married, a conversation that leads into his condoning sexual assault. According to Variety, it's not clear if O'Dell will directly address the situation during Monday's broadcast. She did, however, release a brief statement on Saturday. She said: "Politics aside, I'm saddened that these comments still exist in our society at all. When I heard the comments yesterday, it was disappointing to hear such objectification of women." While O'Dell returns to work after the weekend, Bush, who was her co-host on Access Hollywood at the time of the offensive incident, has been suspended from his role on Today.