NBC Doesn't Want Cruel Intentions Reboot After All, So the Series Will Have to Find Love Elsewhere
Sony is shopping the Sarah Michelle Gellar–led series at other networks.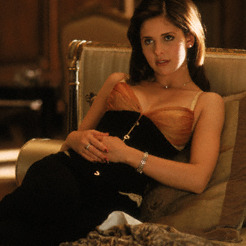 It looks like Sony Pictures Television, the studio behind the Cruel Intentions television sequel, made a mistake by getting into bed too quickly with NBC. After the network picked up the pilot, which stars the lead of the 1999 movie, Sarah Michelle Gellar, the lengthy negotiations between NBC and Sony turned as sour as a bitter journal entry by Sebastian Valmont. Variety reports that NBC was having difficulty figuring out where to fit the show into its schedule and worried that the soapy series' emphasis on teens getting action doesn't quite gel with the network's reputation for "high-action dramas." Sony, however, is not deterred. As one wise prep-schooler said in the seminal classic Cruel Intentions: "My advice is to sleep with as many people as possible." So go forth, Sony, and find that campy, sexy reboot a different network to love.