Netflix's Latest Hire Proves It Wants to Control Even More of the TV Universe
It's hiring a former NBC exec to help it do just that.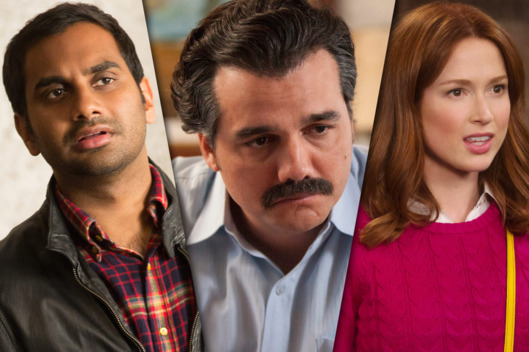 In addition to creating its own content, Netflix has spent billions over the past decade licensing rerun rights to hundreds of existing network and cable TV shows. But now, the streaming giant is getting ready to tweak that strategy: Instead of simply buying network shows after the fact, it wants to get involved in financing and developing them at the very beginning. The switch has already started happening, with Netflix taking an early stake in shows such as CBS All Access' upcoming Star Trek: Discovery and ABC's Designated Survivor. And now, Netflix is bringing in a veteran of the traditional network TV world to supercharge its co-production strategy. Bela Bajaria, who until this summer was head of NBCUniversal-owned Universal Television, has been named vice-president of content for Netflix, heading up units devoted to both licensing and co-producing content from outside studios and networks around the world. (She'll also oversee a new unit devoted to unscripted series). While Netflix clearly isn't going to stop snapping up hit shows from other networks, Bajaria's hiring could mean the streamer will now do so much more selectively as it looks to devote more resources to projects in which it has an ownership stake. 
The change in philosophy may be behind another change at Netflix. Sean Carey, the Netflix executive who had headed up content licensing — bringing shows such as Narcos and the Marvel series to the streamer — is leaving the company, with Bajaria taking over his responsibilities. It seems clear Netflix brass wanted an exec with a deeper understanding of the traditional network and studio universe, and that's a description that certainly fits Bajaria. She first made a name for herself in the early 2000s, heading up CBS's made-for-TV unit at the end of the TV-movie era in network TV. When TV movies went bust, she then helped CBS Studios get into the business of making shows for cable networks, leaving the Eye in 2011 for Universal Television. Her five-year run at the NBC-owned company was flush with success — but mostly for networks not named NBC. She developed Brooklyn Nine-Nine for Fox and Bates Motel for A&E, and she made sure The Mindy Project lived on at Hulu after Fox canceled it. She also set up Unbreakable Kimmy Schmidt and Master of None at Netflix, with the former landing there after it became clear to producers Tina Fey and Robert Carlock that the show would work better outside the broadcast ecosystem. NBC's top brass apparently wasn't happy with the focus on outside networks — or, at least, the relative lack of successes for NBC. Netflix, however, clearly doesn't think an ability to work with companies not named Netflix is a problem. It's actually betting big Bajaria's ability to play well with others.