Iron Fist Will (Figuratively) Hit Netflix on March 17
Get ready for some extreme Orientalism!
Netflix announced today that Iron Fist, the latest installment in Netflix's Defenders series of Marvel shows that includes Daredevil and Jessica Jones, will arrive on the site on March 17. The sure-to-be-controversial series follows Danny Rand (Game of Thrones' Finn Jones), a rich kid from New York who, in the comics series, gets magical powers when he studies abroad in Asia journeys to the K'un-Lun mountain chain, and then returns to New York to right wrongs and such.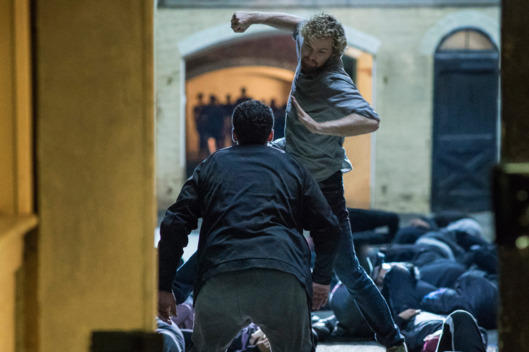 In addition to a new look at Danny whaling on some criminal with said iron fists, Netflix has already released a separate teaser for the series, which promises all the dead-parent drama superhero stories have taught us to know and love.