The Oakland A's Apologize for Getting Into a Heated Twitter Feud With Smash Mouth
True all-star behavior.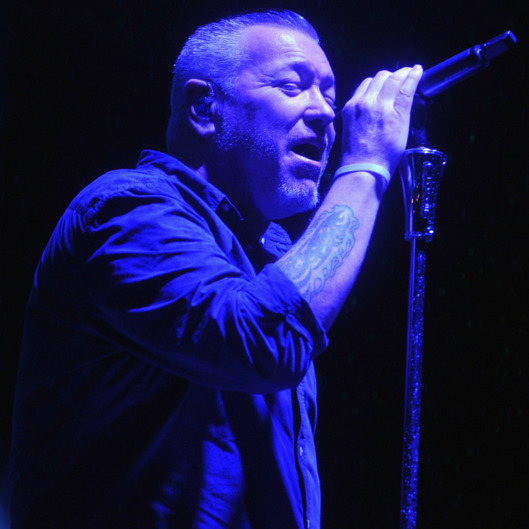 Everyone has an oily well of anger and resentment pooling inside their souls. Toss in the match of social media and next thing you know, KA-BOMB!, Smash Mouth and the Oakland Athletics are at each other's throats on Twitter. The band best known for hits such as "All-Star" and "I'm a Believer" from the Shrek soundtrack initially replied to San Francisco Chronicle sports writer John Shea with an unflattering comment about the A's in support of current Indians player Coco Crisp, a comment that soon caught the attention of whoever monitors the internet for unflattering comments about the A's. Deeply ironic accusations about "desperately tweeting for relevancy" and savage "hey nows" subsequently flew between Smash Mouth and the A's, with actual players like Oakland pitcher Sean Doolittle offering their own puns. After the smoke cleared, the A's offered a mea culpa and free tickets to Smash Mouth by way of apology. Looks like we all learned an important lesson about getting into fights on social media, and that lesson is: Don't be Smash Mouth.
@smashmouth Insulted by Smash Mouth? #Pfft pic.twitter.com/SM1Q7CcvnF

— Oakland Athletics (@Athletics) October 29, 2016
@smashmouth Up late desperately tweeting for relevancy? Hey now, that's not very All-Star of you.

— Oakland Athletics (@Athletics) October 29, 2016
@smashmouth @Athletics hey hey guys cmon. Why Can't We Be Friends? last year was rough but I'm A Believer.

— Sean Doolittle (@whatwouldDOOdo) October 29, 2016
@smashmouth @whatwouldDOOdo Guess you've got it all figured out. Except how to make a hit since 1999.

— Oakland Athletics (@Athletics) October 29, 2016
Hey @smashmouth - sorry we let our competitive juices get the best of us. Tickets and a 1st pitch are on us anytime you're in the East Bay. pic.twitter.com/wfsKcBr1NW

— Oakland Athletics (@Athletics) October 29, 2016