Why Wear a Mortal's Clothes When Over 900 Twilight Costumes and Props Are Up for Auction?
Finally you can prove you love <em>Twilight</em> as much as Edward (or Jacob) loves Bella.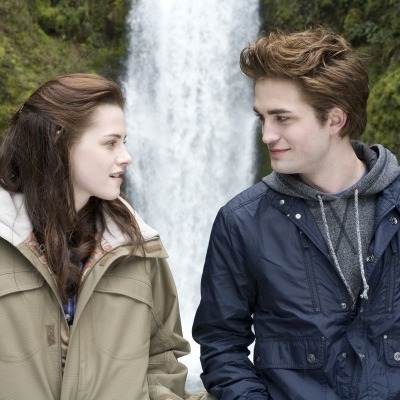 Sure, a pair of gray sweatpants paired with a purple sweater might not sound all that dangerous and sexy, but what if it was the exact ensemble worn by Bella the night before her wedding in Breaking Dawn Part 1? If you're not familiar with the scene in question, then keep moving, because the upcoming Twilight production auction is for true franchise fans only. Summit Entertainment announced that it is offering over 900 set pieces and costumes from all five Twilight movies on November 19 and 20. Items up for grabs include intricate carved chamber doors befitting the Volturi vampire coven, an invitation to Bella's wedding, or a pair of brown cargo shorts Jacob wore at some point. Could you probably find an identical pair of shorts at Old Navy? Maybe, but here your $1,000 will buy you the knowledge that Taylor Lautner touched these frayed beauties. The auction is happening in Los Angeles, but you can bid online or over the phone. The full details and completed, detailed catalogue can be found here.