Patton Oswalt on His Wife's Sudden Death: 'I'll Never Be 100 Percent Again'
He's sorting through the grief with his daughter and stand-up comedy.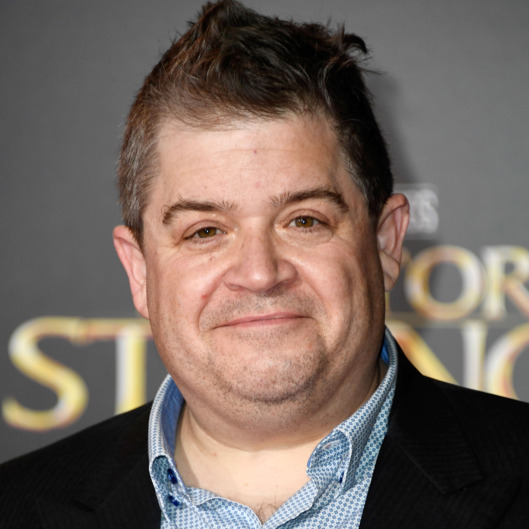 Patton Oswalt sat down with the New York Times to discuss the sudden passing of his wife, Michelle McNamara, earlier this year, and it's just about the saddest, most touching profile you could imagine. McNamara, a true-crime writer working on a book about a California serial killer, was stressed out from work and took a Xanax on the night of April 21 to help her fall asleep. Then she never woke up again. Though no cause of death has been officially determined, Oswalt told the Times he suspects it was an accidental overdose connected to the Xanax. "That's what the paramedics there were saying while I was screaming and throwing up," he recalls, adding that the day he found McNamara dead was the second worst day of his life, with the worst one being the next day, when he had to tell their daughter Alice about it. (She tragically invoked the movie Inside Out when she told her dad, "I guess Sadness is doing her job right now.")
Oswalt admits that he's "never been less healthy," but in searching for ways to cope with the loss, he's found some solace in performing stand-up again. He's even spent the last month working on a new hour of material that he will perform next week at New York City's Beacon Theater. Oswalt says a good portion of his upcoming set will explore his grief, and although the comedian has been grappling with the guilt of being back onstage, he calls the process "a rebuke to grief, an acceptance of the messiness of life," before adding, "I'll never be at 100 percent again, but that won't stop me from living this." You can weep our way through the rest of the profile at the New York Times.