A Purple Rain Reissue and a Prince Greatest Hits Album Are Coming, Both With Unreleased Material
<i>Prince 4Ever</i>, indeed.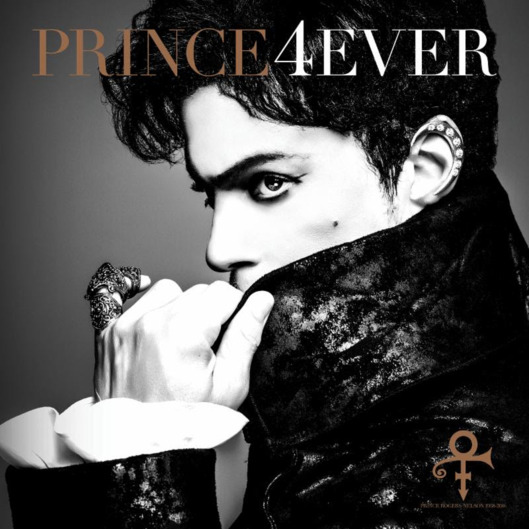 After an intense bidding war over the contents of Prince's musical vault, a few new Prince projects are set to see the light of day. One such project is the long-talked-about remastered, deluxe reissue of Purple Rain, which, according to Pitchfork, is based on plans Prince made before passing away. And the new edition of Purple Rain is said to come with a lot more than reworked tracks, namely, "a second album of previously unreleased material." In addition to that bundle, to be released early next year, a new greatest hits album is on its way. Called Prince 4Ever, the collection is out November 22 and will have 40 popular Prince songs, plus the unreleased track "Moonbeam Levels." May the Purple One's reign never end.
See the full track list for Prince 4Ever below.
1. 1999
2. Little Red Corvette
3. When Doves Cry
4. Let's Go Crazy
5. Raspberry Beret
6. I Wanna Be Your Lover
7. Soft and Wet
8. Why You Wanna Treat Me So Bad
9. Uptown
10. When You Were Mine
11. Head
12. Gotta Stop (Messin' About)
13. Controversy
14. Let's Work
15. Delirious
16. I Would Die 4 U
17. Take Me With U
18. Paisley Park
19. Pop Life
20. Purple Rain
21. Kiss
22. Sign 'O' the Times
23. Alphabet Street
24. Batdance
25. Thieves in the Temple
26. Cream
27. Mountains
28. Girls & Boys
29. If I Was Your Girlfriend
30. U Got the Look
31. I Could Never Take the Place of Your Man
32. Glam Slam
33. Moonbeam Levels
34. Diamonds and Pearls
35. Gett Off
36. Sexy MF
37. My Name Is Prince
38. 7
39. Peach
40. Nothing Compares 2 U