Celebrate the Life of Christopher Walken by Walking Among Statues of His Disembodied Head
Go on walkin' through the Walkens.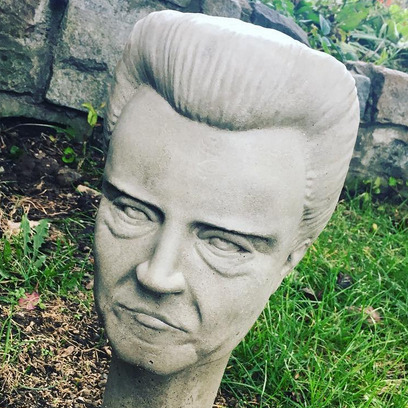 As part of Socrates Sculpture Park's Emerging Artist Fellowship Exhibition, artist Bryan Zanisnik has installed a multitude of concrete Christopher Walken busts throughout the Long Island City park. The installation, entitled Monument to Walken, will run through March 13, 2017. (The Academy Award–winner himself was born and raised in Astoria.) Already the residents of Queens have begun flocking to the park, in order to experience for themselves what it might be like if there were a whole bunch of Christopher Walkens and they were all buried up to their necks in dirt. Based on the busts' expressions, Sculpture Walken seems to be handling this turn of events exactly the way the actual Christopher Walken would: pretty well, considering. Honestly, no complaints here.