Tupac, Pearl Jam, Journey Lead First-Time Nominees for 2017 Rock and Roll Hall of Fame
Bad Brains, Depeche Mode, Jane's Addiction, Electric Light Orchestra, and Joan Baez are also up for the first time.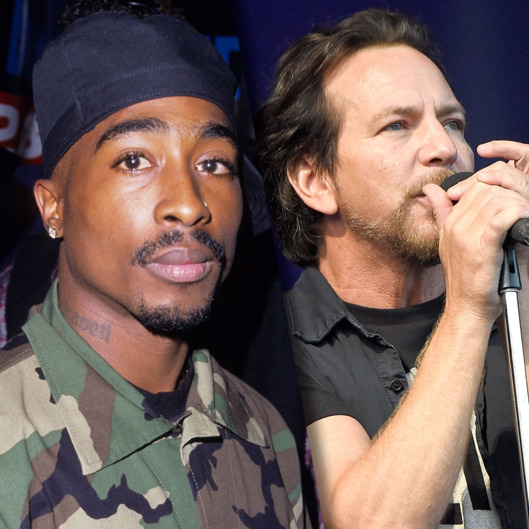 Tupac and Pearl Jam have been nominated for the Rock and Roll Hall of Fame on their first shot, having finally become eligible for the honor after 25 years. Joining them in this year's stacked list of first-time nominees are Depeche Mode, Bad Brains, Jane's Addiction, Journey, Electric Light Orchestra, Joan Baez, and Steppenwolf. Making another go at the Hall this year are previous nominees Janet Jackson, Kraftwerk, Chaka Khan, MC5, the Cars, the Zombies, Yes, the J. Geils Band, Joe Tex, and Chic (now extending their record to 11 times on the ballot). Once again, the public will get to have a say in the matter with a fan vote. Last year's inductees included N.W.A, Deep Purple, Cheap Trick, Chicago, and a massively disgruntled Steve Miller. Find out who'll get snubbed or become the most likely to diss the whole establishment at next year's ceremony when the inductees are announced in December.