The Walking Dead Will Stay Alive for an 8th Season
A week before the seventh-season premiere, AMC picks up another.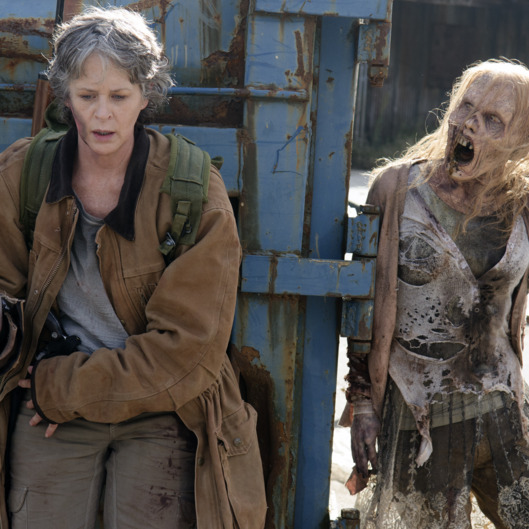 Don't you fret, zombie-loving reader, that Walking Dead costume you've been sporting for the past six Halloweens will stay good at least through 2017. Today, a full week before the series premieres its seventh season, AMC announced that the show will be sticking around for an eighth. "Eeny, meeny, miny, more," AMC president Charlie Collier wrote in a statement, which if you don't get you clearly have some binge-watching to do before next Sunday's episode. "What a joy to partner with Robert Kirkman, Scott Gimple and some of the hardest-working people in television to bring The Walking Dead to the fans." The eighth season will coincide with the show's 100th episode. The Walking Dead returns October 23.