Watch Alex Trebek Rap a Verse of Drake's 'Jumpman' on Jeopardy!
Time for Drake and Trebek to collaborate.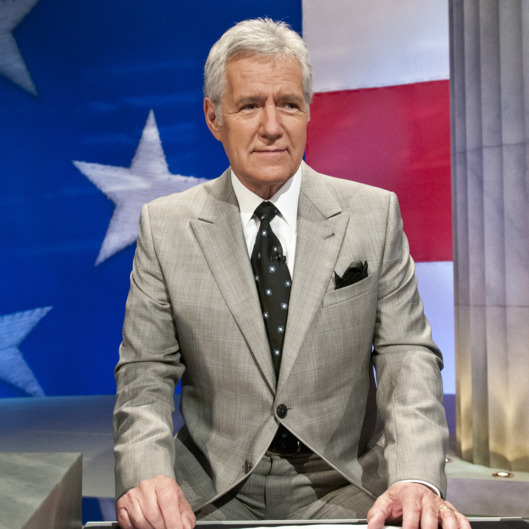 Drake was an answer on Wednesday's episode of Jeopardy!, and the occasion allowed Alex Trebek to show off some skills. He rapped a part of "Jumpman" from Drake's album What a Time to Be Alive, giving the clue: "This Canadian rapped, 'Jumpman, Jumpman, Jumpman, them boys up to somethin'/ Uh, uh, uh, I think I need some Robitussin." Let's hope this leads to a beautiful collaboration. What a time to be alive, indeed. This year, Sleater-Kinney, Kanye West, Foo Fighters, Prince, Questlove, A$AP Rocky, Kurt Vile, and the Flaming Lips have also been referenced on the show. You can watch the clip below.

.@Clammyclams & #DangerMouse on @Jeopardy tonight! 👀 pic.twitter.com/8uzeHFK4AZ

— Columbia Records (@ColumbiaRecords) July 7, 2016