Watch Superfan Bill Murray React to the Chicago Cubs' World Series Game-5 Win
Murray might be the real winner.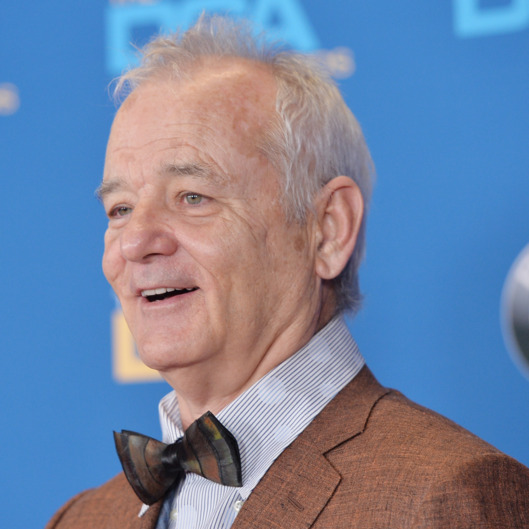 Bill Murray, Chicago Cubs superfan, was very excited to sing "Take Me Out to the Ball Game" during game three. But according to The Hollywood Reporter, after their win against Cleveland in game five, Murray could hardly contain himself and properly celebrated. He also happened to steal the show. During a post-game interview, Murray was spotted in the background at Chicago's Wrigley Field, flexing and showing off the C on the arm of his jacket, a very proud Cubs fan indeed. Currently, the Indians lead the Cubs in the series 3-2, and game six will be played on Tuesday night in Cleveland. You can watch the clip below.
Bill Murray: scene stealer. #Cubs pic.twitter.com/9WUGrsM6Da

— Todd Vaziri (@tvaziri) October 31, 2016