Westworld Is Shaping Up to Be an Early Ratings Success for HBO
It is clearly not shaping up to be the instant dud that was <i>Vinyl</i>.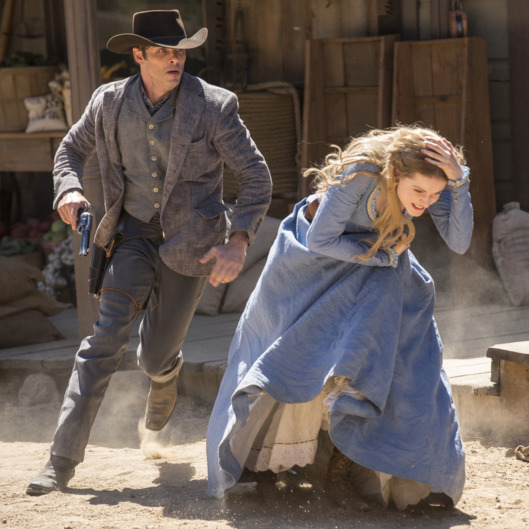 Viewers were clearly curious about Westworld: Per Nielsen, Sunday's premiere telecast of the futuristic Western drew 1.96 million same-day viewers, the best opening for a traditional HBO drama series since The Newsroom debuted with 2.1 million in 2012. Even more encouragingly for the network, Westworld also outperformed the premieres of recent high-profile HBO drama launches such as The Leftovers (1.77 million), Luck (1.1 million), and even 2008's True Blood (1.4 million). The initial audience for Westworld was also not far below the numbers earned by the premiere of the network's anthology series True Detective (2.33 million in January 2014) or even the very first installment of eventual mega-hit Game of Thrones (2.2 million). Plus, if you add in viewers who caught one of two Sunday reruns of Westworld or streamed it via HBO's apps, the total audience for the show's premiere was already up to 3.3 million viewers by Monday morning, per industry sources who've seen a memo the network distributed late yesterday. That's identical to the multi-platform performance for True Detective, widely considered an instant ratings success by HBO standards. One week does not a successful series make, of course: There's no guarantee the show's numbers won't creep down or even collapse over the course of the next three months. But so far, Westworld is clearly not shaping up to be the instant dud that was Vinyl (premiere viewership: 764,000) — and if this week's ratings hold up, it could well be the drama hit the network so desperately needs.