America Ferrera Wants to Cuddle in Onesies and Watch Gilmore Girls With Hillary Clinton
Just two women, a bottle of wine, and their ignorant vaginas enjoying Stars Hollow.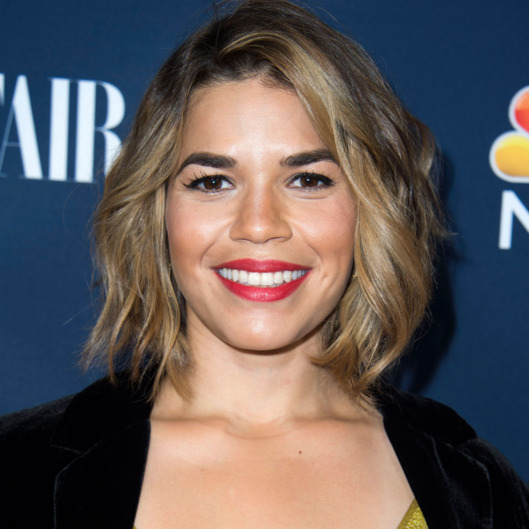 Despite Hillary Clinton's qualifications, people just can't seem to get excited enough about voting for her in the presidential election, and newscasters keep bringing up the "enthusiasm gap." Well, America Ferrera doesn't know what you're talking about, because her ideal night with the Democratic presidential candidate doesn't revolve around talking about policy or brainstorming progressive legislation. No, she'd rather just hang out with Clinton in (hopefully) matching pajamas during a girls' night in. "I'd like to literally stream Netflix and chill with Hillary," Ferrera writes in a new essay for Latina magazine. "Seriously, I'd be down to snuggle in onesies with a pint of mint chocolate chip and do a Gilmore Girls binge with Secretary Clinton." In short, the "first-generation American, millennial, female voter" would "totes be Hillary's BFF." And Ferrera better clear her calendar, because no matter how the election ends, Clinton is due for at least one night of R&R after next Tuesday. Get your onesies ready, America.