A Blue Crush TV Series May Be Coming to Shore at NBC
From Lizzy Weiss, who co-wrote the movie.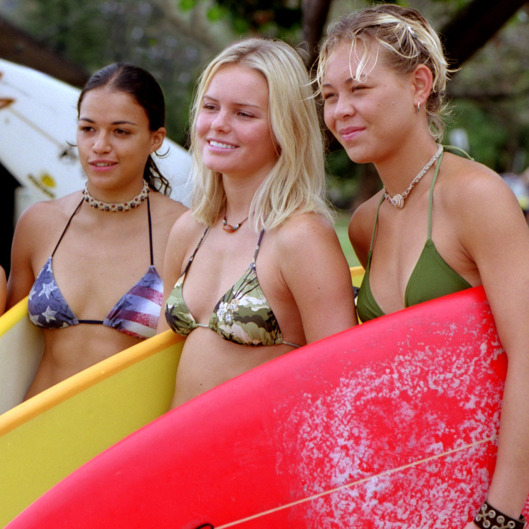 Much like we say "aloha" to mean both hello and good-bye, intellectual property in the modern entertainment landscape now exists as past and present all at once. And so, Deadline reports that a TV adaptation of 2002's Blue Crush is in the works at NBC. That surf-happy relic of a blonder age followed three best friends as they chased monster waves in Hawaii. Itself an adaptation, Blue Crush is based on Susan Orlean's Outside magazine article "Life's Swell." Lizzy Weiss, creative force behind Switched at Birth and co-writer of the Blue Crush film, is set to pen the pilot and executive produce. Hoo boy, if we're stretching this thing to series length, that is a whole lot of bad wipeouts waiting in the wings.