Britney Spears Stayed Up Late With Tinashe to Drop New Version of 'Slumber Party'
This version featuring Tinashe replaces the original single on <em>Glory</em>.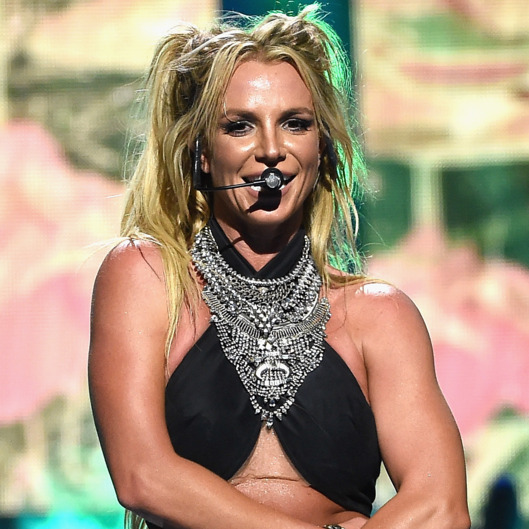 Since it's not really a slumber party if you're the only one there — that's just called staying up too late eating ice cream and then falling asleep in front of a PG-13 romantic comedy — Britney Spears asked Tinashe, "Do you wanna come over [and join me on a remix of 'Slumber Party']?" The single, now featuring Tinashe, replaced the original song on Apple Music's versions of Glory, a little before midnight on Tuesday, a noted school night when you should be asleep early. Spears teased on Twitter that the music video will come out on Friday, November 18. Hear the song and see the tweet below.
Slumber Party ft. @Tinashe coming at midnight ET TONIGHT 💃🏼💃🏼 Video premiere on 11/18!! pic.twitter.com/rwPFnIR38j

— Britney Spears (@britneyspears) November 16, 2016