We've Reached Peak New Jersey With a Bruce Springsteen Roadside Rescue
Involving some motorcycles, of course.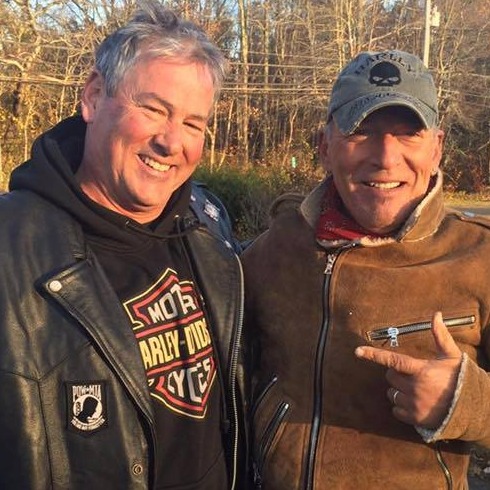 We guess we can say ... Bruce Springsteen got in a little hometown jam. The Boss was minding his own business, enjoying a nice motorcycle ride in Freehold, New Jersey, on a balmy Veterans Day, only for his trusty steed to break down by the side of the road. Enter a few veterans from the Freehold American Post 54 Legion Riders, who, too, were riding their motorcycles to savor the unusually nice November weather, following a ceremony conducted at the Vietnam Veteran's Memorial in nearby Holmdel. The gentlemen noticed a distressed man by a broken-down motorcycle and pulled over to assist him, only to discover that the fellow was, indeed, a snazzy jacket-clad Springsteen. Unable to get his bike to work, Springsteen hopped on the back of one of the men's machines, and the group drove to a local restaurant to enjoy some nice beers and conversation while awaiting help. Springsteen, out of gratitude, chipped in $100 to the bill and took down the group's names and phone numbers for a future excursion. The King of New Jersey, indeed, strikes again.