Chris Evans Asks Why Trump Denounces Hamilton and SNL, But Not Racists
Turns out, Captain America: not a big fan of white nationalism.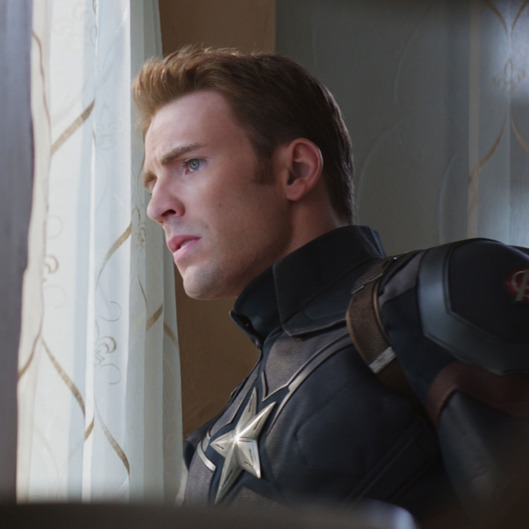 Captain America: not a huge fan of sieg heil-ing the president-elect of the United States of America. Who would have thought? Oh, what's that? Anyone who is remotely familiar with the character? Avenger Chris Evans has been maintaining a level of disdain for Donald Trump, most recently calling him out for his markedly different reaction to Mike Pence's Hamilton experience and to white supremacists celebrating his rise to power, tweeting, "This. Is. Appalling. This is NOT the America in which I believe. Why does Trump see fit to denounce SNL+Hamilton but not these supporters?" Actually, if Mark Ruffalo and Chris Hemsworth's #NoDAPL tweets are any indication, most of the Avengers have been keeping it pretty real lately. Maybe they can come to the rescue if everyone really is trapped in a bubble? Also, it should be noted the bubble seems to be filling up with gas or something because everyone is acting real crazy. 
This. Is. Appalling. This is NOT the America in which I believe. Why does Trump see fit to denounce SNL+Hamilton but not these supporters? https://t.co/EDW6ZIUWHs

— Chris Evans (@ChrisEvans) November 22, 2016