Dwayne Johnson Named 2016's Sexiest Man Alive, Confirming That Suspicion You Had
A consensus-building choice.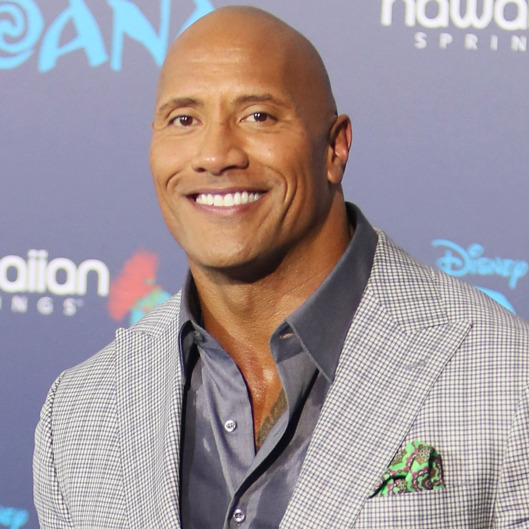 Dwayne Johnson's possible 2020 presidential bid may seem like a shaky proposition, but what if he ran as a single-issue candidate and that issue was pure, unadulterated People-magazine-approved sex appeal? Johnson has been named as this year's Sexiest Man Alive; he's only the second person of color to get the cover. Johnson inherits the mantle from 2015's Sexiest Man Alive — and 2016's old bag of withered bones — David Beckham. The Rock's new title came to light on Ellen, where Johnson was "salute[d] for all you've overcome to be the sexy hunk of man meat you are today." And Johnson is, of course, feeling honored by the designation — he thinks it's "awesome" and "the pinnacle." "I'm not quite too sure where we go from here," he told People, turning to the White House and then winking at the camera just like Elle Woods at the end of Legally Blonde 2. Finally, a figure to unite us all. Ogle at Johnson's SMA cover and watch his Ellen appearance below.
He's sweet, smart—and sculpted! Dwayne @TheRock Johnson is PEOPLE's 2016 #SexiestManAlive https://t.co/NKNM7KMFdL pic.twitter.com/Yv7gcffpKx

— People Magazine (@people) November 15, 2016