Eagles of Death Metal to Star in a New HBO Documentary About the Paris Attacks
Colin Hanks will direct.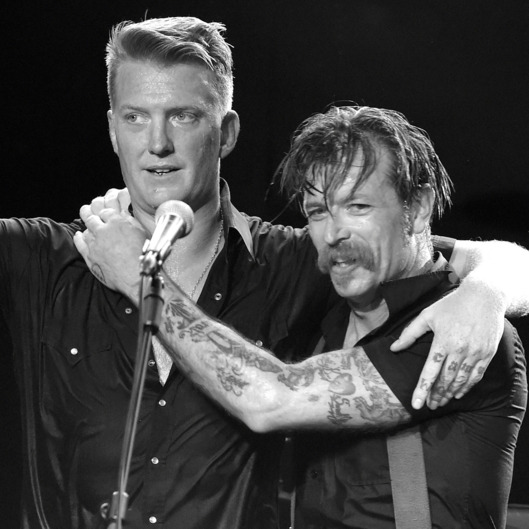 The Eagles of Death Metal were thrust more explicitly into the public eye when terrorists killed 89 people during their 2015 show at the Bataclan Hall in Paris. Following the tragic attack, the band will examine their career before and after that terrible day in the form of a documentary directed by Colin Hanks. Hanks, who helmed the Tower Records documentary All Things Must Pass, proved himself a steady guiding hand when it comes to digging under a layer of rock and roll affection to find truth; in this case, he'll have to prove he can also sensitively handle a recent tragedy through the lens of that same affection. The larger focus will be on Eagles of Death Metal's Jesse Hughes and Josh Homme (whose episode of Marc Maron's WTF podcast back in 2013 revealed that Homme already cheated death once before during surgery); the pair's lifelong friendship is the thread running throughout the film. Eagles of Death Metal: Nos Amis (that's French for "our friends") will air on HBO in February of next year.