Fans Want Drake to Give That Kid Cudi Diss Track Money to Charity
Petitioners demand "Two Birds, One Stone" proceeds go to mental-health charities.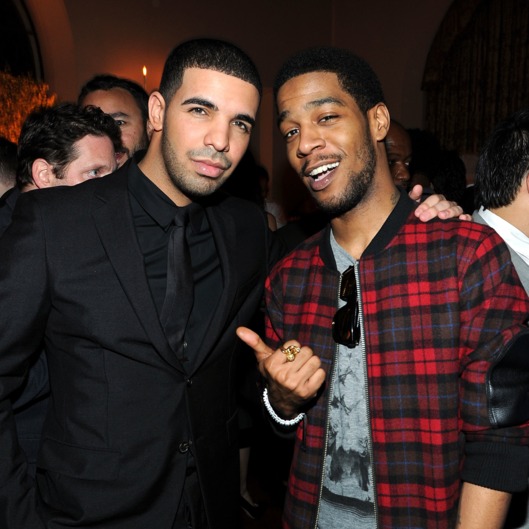 The ancient art of the diss track is usually fairly cut-and-dried: You start it. I hit you back. You hit me back. Rinse, repeat. Recently, though, the normal operating procedure was thrown for a loop when Drake released a diss track in response to a Twitter rant Kid Cudi went on, directed at both Drake and Kanye, earlier this year. In a track called "Two Birds, One Stone," Drake referred to Cudi's "phases," an allusion to the rapper's well-documented issues with depression and suicidal thoughts, which drove him to rehab. The mental-health community subsequently came for the 6 God, and now that has taken real shape with an online petition asking that Drake donate the proceeds from the track to mental-health charities. As of this writing, the petition has almost 7,000 signatures. Whether Drake will respond is another matter altogether, but the song is slated to appear on his forthcoming playlist, More Life, which is scheduled to be released in December. Until then, the pressure is on.