Watch Kit Harington Prepare for the Battle of the Bastards in This Exclusive Clip
That's one, long Steadicam shot.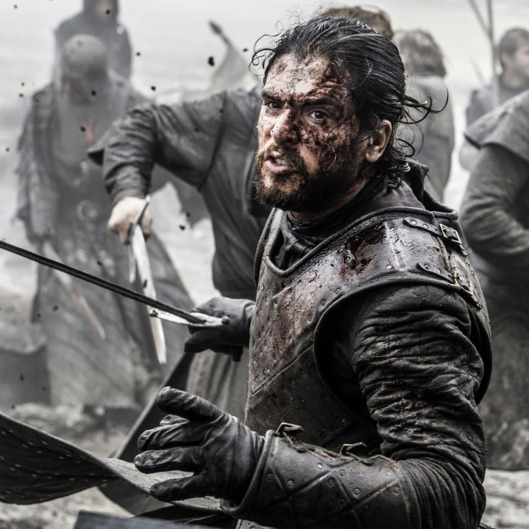 As G.R.R.M. reminded us in light of darker times last week, winter is coming. And with it, the sixth season of Game of Thrones, out on DVD and Blu-ray on November 15. To mark the occasion, the behind-the-scenes bonus features are getting their own tour in three events around the country, starting in New York on November 18 and 19. Interactive and virtual-reality displays will demonstrate how the production is put together, and fans will be able to step inside some of the scenes themselves. You can hold the door to save Bran from the White Walkers, stand in for Daenerys as the Temple of the Dosh Khaleen burns down around you, defend Castle Black with virtual weapons, or take Jon Snow's position in the Battle of the Bastards.
For a peek at what it might be like, check out this exclusive clip showing how director Miguel Sapochnik, DP Fabian Wagner, camera operator Sean Savage, stunt coordinator Rowley Irlam, and actor Kit Harington staged the battle scene with one long Steadicam shot behind Jon Snow.
Dates for the tour include November 18 and 19 in New York City at Astor Place; November 26 and 27 in Chicago at Grant Park; and December 9 and 10 in Los Angeles at Hollywood and Highland. All events are open from 12:30 p.m. to 8 p.m., with early access granted to the first 20 fans who buy season six before the event and bring it with them. (Register for a fast pass at gotbehindthescenes.com.)