Gilmore Girls' Costume Designer Breaks Down the Looks From the Revival
What is the deal with Emily's T-shirt?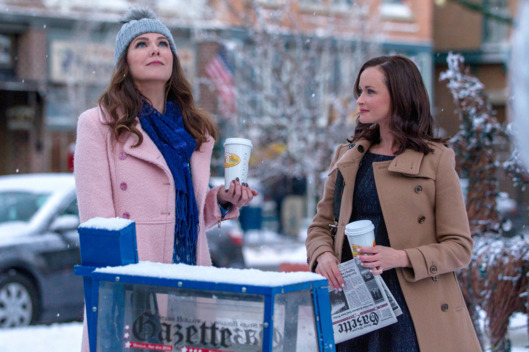 When Rory and Lorelai return to Stars Hollow on Netflix's Gilmore Girls this Friday, the fictional Connecticut town, for the most part, looks the same as it ever was. According to costume designer Brenda Maben, who worked on the series ever since it was on the WB and returns, like much of the crew, for the revival, that's intentional. "I think that's what the fans are looking forward to," she said, "coming home." So, as seen in Gilmore trailer, many of the characters return wearing their signature looks — Luke, for instance, is still in his plaid and his baseball cap. A few others, however, seem to have changed their style significantly — why on earth is Emily Gilmore wearing a T-shirt? Vulture caught up with Maben to talk through how she brought the Gilmore style back for the revival, how Dean, Jess, and Logan have grown up, and where Rory's buying her coats.
BEGIN SLIDESHOW