Taylor Swift Will Soon Only Have to Step Outside to Collect Her Grammys
The music awards will move to NYC in 2018.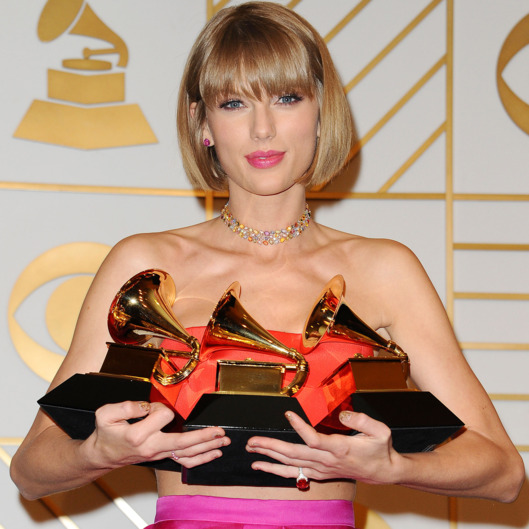 We all know Taylor Swift holds a lot of sway over the music industry (not to mention her insatiable fans' hearts), but we didn't know she had this much pull: In 2018, the Grammys will reportedly be moving to New York City, a.k.a. Taylor Swift's Adopted Home, a.k.a. the City of Which She Is a Global Ambassador, a.k.a. Her Doorstep. Okay, so this decision wasn't actually made to accommodate Ms. Swift, but it is an interesting one. The last time the Grammys left L.A. for the Big Apple was in 2003 (when, as The Hollywood Reporter points out, Norah Jones was the show's biggest winner — memories!), so this is a big deal. It's also significant in that the Grammys' home theater, the Staples Center, is specifically designed to host music's biggest night. The deal is not 100 percent finalized, but all signs point to the 2018 Grammys happening at Madison Square Garden. So Taylor: Get that new record finished for next year, and start hunting for an outfit that will keep you warm in New York City in February. If all goes according to plan, you'll even be able to drop all your trophies off at home before the after-party!