Iron Chef America Is Coming Back; Yes, It Was Gone
Alton Brown will return as host.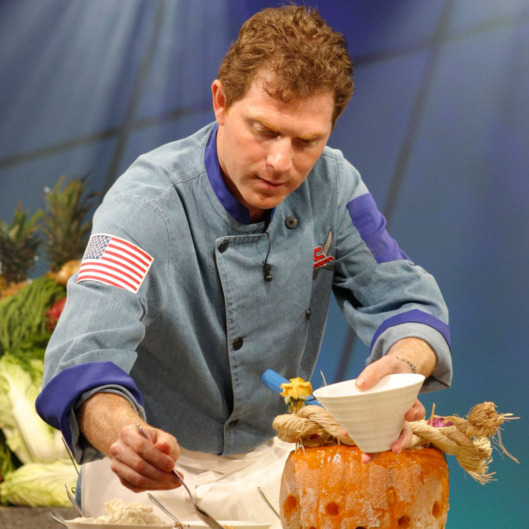 You'd be forgiven if you lost track of Iron Chef America somewhere in the flavorful platter of competitive cooking shows. We certainly did, and now we have come to realize that the OG cooking competition — first originated in Japan and arguably the granddaddy of said genre — has been off the air for more than a season. But the show is coming back, this time in a format Food Network is calling (drumroll) Iron Chef Gauntlet. As before, the show will be hosted (or commented upon, if you will) by Alton Brown, whose prolific food career began with his Bill Nye the Food Science Guy commentary in Iron Chef America's earliest seasons. Bringing Brown back to the place that made him famous is exciting for fans of the show, as is the possibility of seeing the next generation of superstar chefs spar with biggies like Bobby Flay, who also started his path to fame on the series. Not much is yet known about the format itself, but the word "gauntlet" implies, at the very least, a raising of the stakes (or steaks? Sorry. Sorry!). Iron Chef Gauntlet is set to debut on Food Network in the spring of 2017.