Released Into a World of Beef, Kid Cudi Performs His First Post-Rehab Show With Pharrell and Travis Scott
He took the stage at ComplexCon.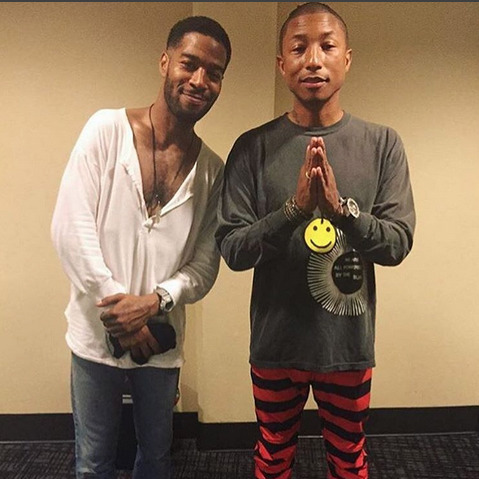 Between entering rehab for depression and feuding with Kanye, Drake, and (sure, why not?) Big Sean, Kid Cudi has had a horrible fall. But as of last night, he's out of treatment, back to performing, and has literally no one left with whom he could get into a giant, overblown Twitter fight. Cudi made his triumphant return at this weekend's ComplexCon, taking the stage to perform "Erase Me," "Pursuit of Happiness" and "The Frequency." Later, he invited Pharrell and Travis Scott out to join him on songs like "Surfin'," "Through the Late Night," and "Way Back." Now that he's feeling well, Kid Cudi can finish up his forthcoming album, Passion, Pain & Demon Slayin,' and you know what, if he gets into a few dozen argument with, let's say, Lupe Fiasco, that's fine. It just means he's back to his self again.
.@KidCudi , @trvisXX , and @PharelI surfing on a wave. pic.twitter.com/LYXQEiZvcy

— Pablo (@YPTSX) November 6, 2016
Kid Cudi and Travis Scott perform "through the late night" live for the first time ever at #ComplexCon pic.twitter.com/XGMRtGMKL1

— Pigeons & Planes (@PigsAndPlans) November 6, 2016