Listen to Bruno Mars's New Song
"Versace on the Floor" is about very nice, expensive clothes and where they end up.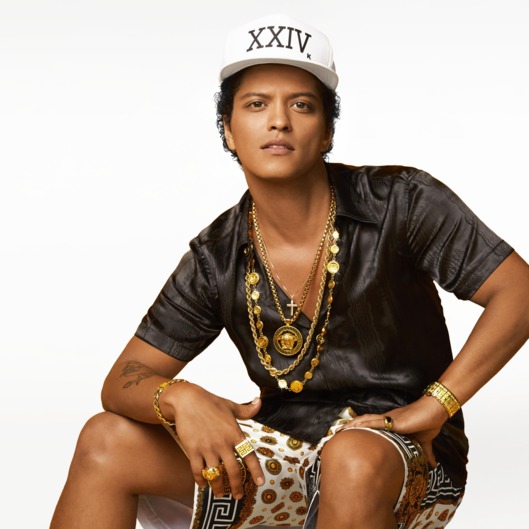 We'll be nine days post-election by the time Bruno Mars releases his new album 24K Magic on November 18, so let's take a brief moment of what-could-be respite from the news cycle to listen to its second single, "Versace on the Floor." As the track's name implies, this is a song about wearing nice clothes and then, after some decisions, not wearing them anymore. (These decisions are sexy in nature.) And while the good, hardworking designers at Versace might balk at their beautiful handiwork ending up on Bruno Mars's floor, they can only appreciate that it was the stunning nature of said garments that may have led to their removal in the first place. As Bruno sings on the track, "Let's just kiss till we're naked, baby." A simple, straightforward sentiment, and one we can greatly appreciate in these confusing, complicated days. "Versace on the Floor" comes free with a preorder of 24K Magic, and you can stream it on the service of your choice, below.