Listen to Lupe Fiasco's New Song
It's "Made in the USA" alright.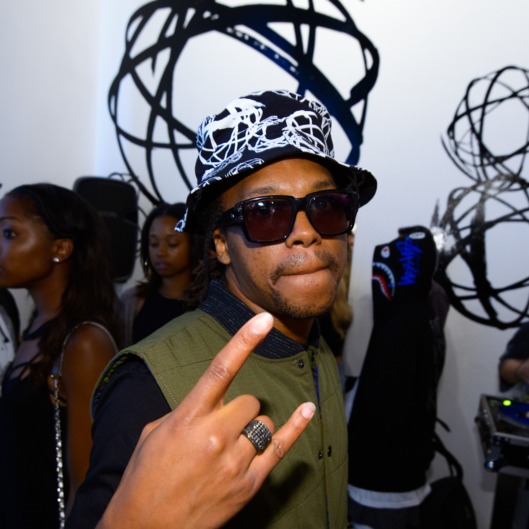 It's been a minute since we heard new music from Chicago rapper Lupe Fiasco, but thankfully that problem is no more, as Billboard reports. He returned today with "Made in the USA," a trap-inflected track that pays credence to the many national origins of his belongings (including a Glock and an F15, from Georgia and California respectively), and then later organizations like the KKK (Indiana) and people like his mother (Mississippi). It comes together as a fierce and timely reminder that much of what we're forced to confront right now — good and bad — is all from somewhere within this nation's borders. Take a listen below, and prepare yourself for Lupe's new album, Drogas Light, set to drop early next year. It's reportedly arriving right around the same time that we inaugurate a new president, also made in these United States.