The Muppets Will Brave Manhattan's Crushing Holiday Crowds to Lead the Macy's Thanksgiving Day Parade
Kermit and his squad start the march.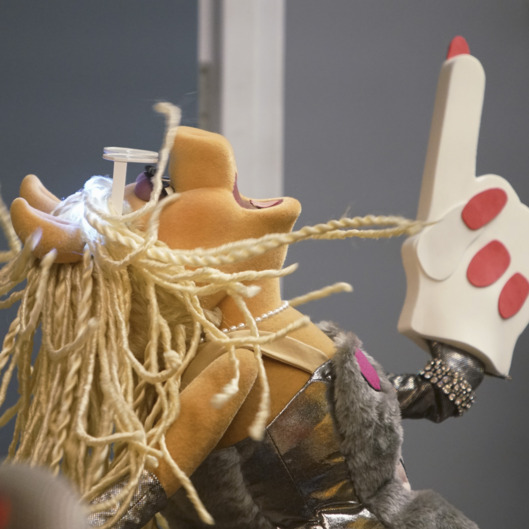 Losing your ABC sitcom after just one season must be tough, but when you're a true show-puppet you gotta pick yourself up by the strings and carry on. Luckily, the 90th Macy's Thanksgiving Day Parade is no small consolation prize. On November 24, Kermit and his squad of animal and monster friends will kick off the annual tradition with a live number, which, while an impressive feat for a bunch of felt creatures controlled by wires and sticks, is certainly doable — as the Muppets' house band Dr. Teeth and the Electric Mayhem proved earlier this year. The parade will also feature Big Bird and other members of Sesame Street near the end of the march, where their friend Santa usually hangs out. Non-muppet performers Tony Bennett, Sarah McLachlan, and Regina Spektor will also bring the entertainment between marching-band performances and the occasional nightmare-inducing giant clown balloon.