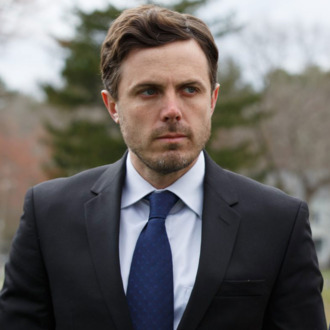 Casey Affleck in Manchester by the Sea
Every year, the National Board of Review, a self-described "select group of film enthusiasts, filmmakers, professionals, academics, and students," votes on which films and performances are the year's best in their estimation, and this time around the board has selected Manchester by the Sea as its best film. NBR's picks are usually a bit idiosyncratic — last year, for example, they chose Mad Max: Fury Road, and in 2014 they selected A Most Violent Year. Neither of these films, you'll recall, were eventual Best Picture Oscar winners.
So what does this selection mean for Manchester's awards futures? Our Awards Show Show episode on how Trump's election affects awards season (and viewership of films in general), pegged the dark — and frankly, sad — Kenneth Lonergan film as a tough one to gauge in this, our Year of Perpetual Sadness. While the film is set to be a true contender this season, our critics thought it might be too bleak to win best picture. This NBR win could either be a harbinger of that, given the board's past choices, or it could be just the latest thing to not turn out the way we thought it would. As Vulture's own Kyle Buchanan wondered: "What will win out? Is it going to be this notion of escapism, or is it going to be the idea that the Academy, now more than ever, might want to send a message with what they pick?" We shall see, come 2017.
In the meantime, here are some of the National Board of Review's other selections for 2016, to add fuel to the predictive fire:
Best Director
Barry Jenkins, Moonlight
 
Best Actor
Casey Affleck, Manchester by the Sea
 
Best Actress
Amy Adams, Arrival
 
Best Supporting Actor
Jeff Bridges, Hell or High Water 
 
Best Supporting Actress
Naomie Harris, Moonlight
 
Best Original Screenplay
Kenneth Lonergan, Manchester by the Sea
 
Best Adapted Screenplay
Jay Cocks and Martin Scorsese, Silence
 
Best Animated Feature
Kubo and the Two Strings
 
Breakthrough Performance (Male)
Lucas Hedges, Manchester by the Sea
 
Breakthrough Performance (Female)
Royalty Hightower, The Fits
 
Best Directorial Debut
Trey Edward Shults, Krisha
 
Best Foreign Language Film
The Salesman
 
Best Documentary
O.J.: Made in America
 
Best Ensemble
Hidden Figures