A North Carolina TV Station Is Under Fire for Censoring Parts of Dave Chappelle's SNL Episode
In particular, little of Chappelle's monologue was heard.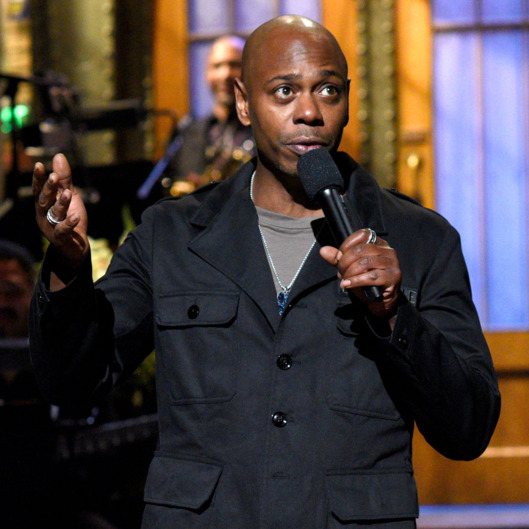 Dave Chappelle resurfaced in a big way this past weekend, hosting Saturday Night Live and opening the show with a monologue that grappled with Donald Trump's election win. But viewers in Raleigh, North Carolina, were deprived of the entirety of Chappelle's message, as parts of the episode — and Chappelle's monologue in particular — were censored by the local NBC affiliate, WRAL. The station cited language used by Chappelle that violated their obscenity guidelines, explaining, "WRAL-TV has a station obscenity, decency, and profanity policy that outlines ten specific words that will not be broadcast on our air ... During Saturday Night Live on NBC, guest host Dave Chappelle used two of those words on nine different occasions and they were silenced." While WRAL didn't specify the objectionable words, Chappelle used language including both the N-word and "pussy," that word for the female autonomy previously widely heard on the lips of President-elect Trump.
With the station's initial explanation doing little to assuage the fears of those concerned about censorship under Trump's administration, WRAL vice-president and general manager Steve Hammel issued a new comment suggesting that a "review" of the station's obscenity restrictions would occur. "It was not our intention to censor his message," he said. "We followed policies and procedures that have been in place for many years for programming of any kind. This is an opportunity for us to review those policies and procedures. We will, and will consider viewer input as we do that."