See Rihanna As a Sexy Space Sally Bowles in Valerian
Life is a CabaRih, old chum.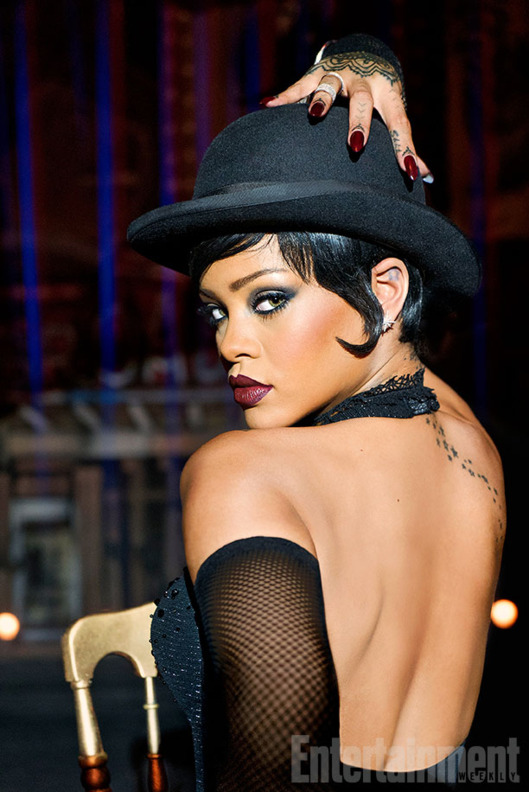 In times nearly as dark as the setting of Cabaret itself, we can take some small comfort in the fact that Rihanna is channeling Sally Bowles, and that her acting career is really taking off. Alongside a role in Ocean's Eight and a cameo in Bates Motel, Rihanna is set to fulfill all your space fantasies in Luc Besson's Valerian, which stars Dane DeHaan and Cara Delevingne as interstellar special agents. Rihanna has a supporting role as, well, a sexy space version of herself — please remember that Rihanna loves space. We don't know much about her role, but thanks to a new image and GIF from Entertainment Weekly, we can see that she's channeling some Liza-as-Sally Bowles realness. Per footage shown at Comic-Con, we know that Rihanna works at some sort of space brothel run by Ethan Hawke. Per EW's report, we know that this is just one of several personas she puts on in her "20-plus minutes" the film. And knowing Luc Besson's work on The Fifth Element, her scenes will be pretty damn dazzling. Life is a CabaRih, old chum. Come hear the music play.