An American Dream Come True: Bruce Springsteen and Bon Jovi Will Perform at Hillary Clinton's Final Rally
President Obama, Michelle Obama, and Jon Bon Jovi will also accompany Clinton for her closing argument.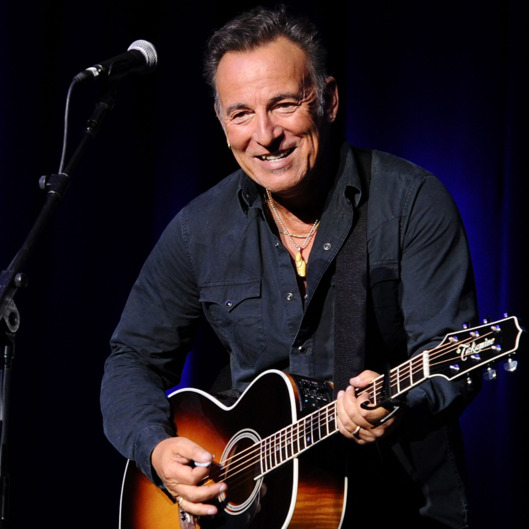 If you thought Hillary already pulled out all the stops, turns out there's one more big surprise in store before the big day — Bruce Springsteen and Bon Jovi will perform at her final rally, Pitchfork reports. This comes as no surprise that Springsteen is a big HRC fan; he has been vocal about his opposition to Trump, and his fear that the "republic is under siege by a moron." The event will take place at Philadelphia's Independence Hall Rally on November 7, and this is Clinton's last campaign event before Election Day on November 8. During the rally, she'll also be presenting her closing arguments. Thankfully, she'll be getting some help from her good pals President Barack Obama and First Lady Michelle Obama; Bill Clinton and Chelsea Clinton will also lend their support. Jon Bon Jovi will be the event's second performer. Want to attend? You can RSVP here.