Stream A Tribe Called Quest's New Album Now
<em>We Got It From Here &hellip; Thank You 4 Your Service</em> has arrived.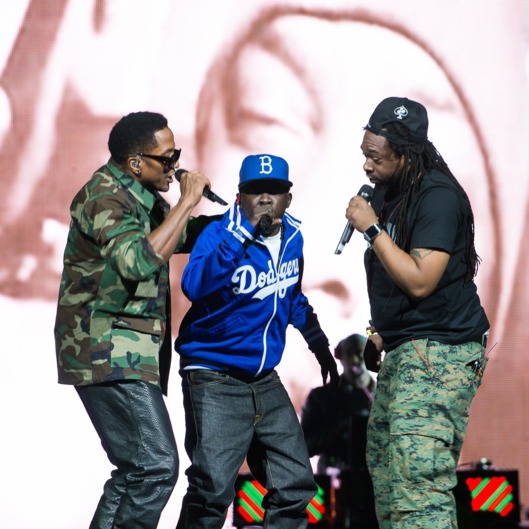 After Q-Tip announced the imminent arrival of the last A Tribe Called Quest album on October 27 — the band's first in 18 years — there has been a mini-cascade of Tribe news, including the announcement their forthcoming appearance on Saturday Night Live with Dave Chappelle this weekend and that the making of this album, "killed [Phife Dawg]," according to Tip. "He was happy to go out like that," he added, stating that he spoke to Phife around 3 a.m. the night before he died. And now, finally, you can listen to the album in its entirety on the eve of its official release. The album features guest appearances from Andre 3000 and legacy vocals from Phife Dawg, among others.