Bob Dylan Will Potentially Deliver His Required Nobel Lecture Next Year, But at This Point, Who Even Knows
And it might be a concert!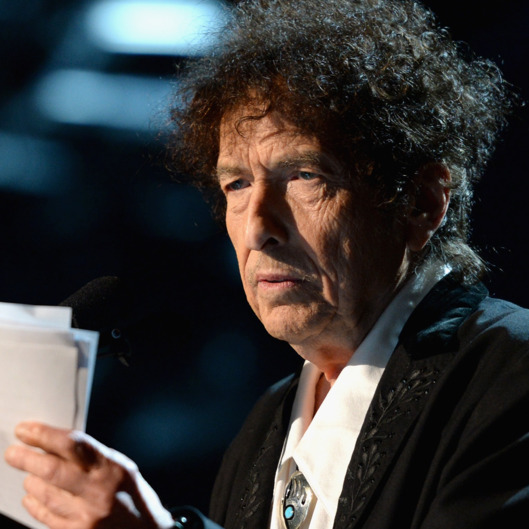 The Swedish Academy might allow Bob Dylan to skip his Nobel Prize ceremony next month due to "preexisting commitments," but he won't be given as much leeway with the academy's sole requirement — presenting a Nobel Lecture within six months of the ceremony, which is held this year on December 10. This component of Dylan's historic win doesn't have the academy concerned, though, with the organization voicing optimism in a statement that he'll perform a concert in Stockholm sometime in 2017, offering "a perfect opportunity to deliver his lecture" and simultaneously mark his accomplishment. Sara Danius, the academy's permanent secretary, is also highly confident that his laureate lecture will go smoothly, saying that the lecture's rules are "flexible" and can be delivered as "a written speech, a spontaneous discourse, a film," or another format entirely. So ... place your bets on a Dylan hologram, people. That man really doesn't love accepting awards.