5 Best New Songs of the Week
The Weeknd's '80s revival continues.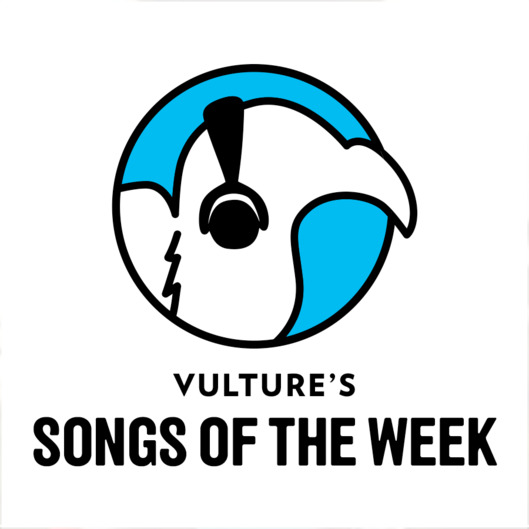 Every week, Vulture highlights the best new music. If the song is worthy of your ears and attention, you will find it here. Read our picks below, share yours in the comments, and subscribe to the Vulture Playlist for a comprehensive guide to the year's best music.
The Weeknd, "True Colors"
No, it's not a Cyndi Lauper cover. But that's not a too-far-off assumption, given the Weeknd's dedication to staging a one-man '80s revival. His last album laid the cement for that callback, and Starboy builds the real foundation in plenty of songs (especially the gem that is "Secrets"). But because the album is so long (18 songs, sheesh), there's room to play with his influences. "True Colors" makes a brief departure from the synth-heavy side of the '80s to its softer side; in the way of a classic El DeBarge slow jam, it's oozing with emotion, soul, and a hint of sensuality. But as much as it's rooted in the past, "True Colors" also wouldn't sound out of place on Beyoncé's less-distant solo debut. The song's about something that's really none of the Weeknd's business — who else other than him has his girl slept with? — but it's nice to hear Abel speak vulnerably about trust issues and paranoia in a relationship that's fueled by something other than drugs. His voice also sounds flawless, which it often hasn't before. —Dee Lockett (@Dee_Lockett)

Rolling Stones, "Ride 'Em on Down"
If you're having a bad day, just remember — the Rolling Stones will most likely be touring until they're 175 years old, and their new Delta blues cover "Ride 'Em on Down" is a fiery good ol' time. Trip to the Yazoo River not included. —Devon Ivie (@devonsaysrelax)
Burial, "Young Death"
It's been pissing it down all day here in New York City, which is great news for anyone able to spend their Tuesday in bed with coffee and Gilmore Girls. For those of us indoors and still working, though, it's been a struggle. To match the dreary mood — and push through it — I personally gave in to Burial's two new tracks, "Young Death" and "Nightmarket." The latter's a bit too ambient for this kind of weather (the key is to fight sleep here), but "Young Death" finds a balance between wandering melody and sampling (the vocals to Anquette's "I Will Always Be There for You") and it manages to keep your attention by switching direction toward something even more curious near the end. The break even announces itself with rain; it was meant to be. —DL
YG ft. 21 Savage, "I Be On"
YG is a lot like Thug Yoda on Insecure — he'll be screaming "brazy" even when he's well over 40, purging his kids' closets of any blue, and correcting all his neighbors' spellings of C-words if it kills him. Case in point: He dropped a new project called Red Friday on Black Friday. To YG, this will never get old and, quite frankly, it hasn't yet to me either. "I Be On" is, as YG raps, some "drunk bullshit" about hood love, Piru pride, and little else. And that's okay! I mean, it's not okay, but it's okay for YG. The man already gave us the anti-Trump song of the year, forgive him for wanting to rap about something light for a change. This is the song you play riding around with the heat blasting mid-January when you wish it was July in L.A. —DL
Laura Marling, "Soothing"
How good of Laura Marling to acknowledge how soothing her voice is. She makes every listen feel like jumping into a bed of the softest silks and resting your head on a cloud. She floats over everything, even a song as textually dense and ornate as her new single, "Soothing." There are so many little quirks and grooves to this bass-rhythmic production, but she sounds at home in all of them. The song really gets special, though, with its orchestral swells. Marling's voice was made for violin arrangements like these. —DL